Contemplate the vineyards, the Dordogne valley, and the chateau park: experience the present
As you leave the chateau, the park is a wonderful place to stroll freely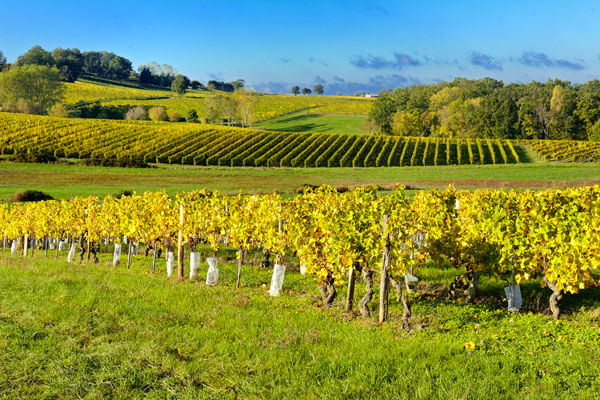 Between seas of vines and exceptional panoramic views of the Bergerac valley, the park offers a calm, peaceful environment that invites contemplation. It is a place to experience the present, slow things down, stop for a meal beneath the boughs on the restaurant terrace, daydream on the deckchairs provided, and where photography fans can devote themselves to their art with a stunning panorama.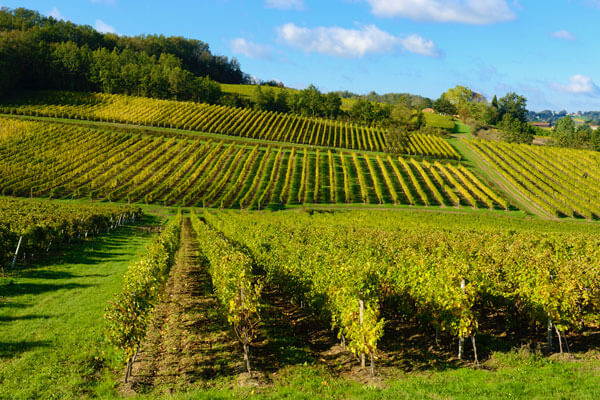 The vineyards and copses of Bergerac form an impressionist painting in the valley, where a river slumbers that once served a valuable water route for the wine trade.
As well as being a tourist destination, the chateau also offers an opportunity to experience Périgord life. It offers a moment to yourself, to stroll around the chateau, soak up the atmosphere, and feel the sun warming the vines or the rain that allows the precious Botrytis cinerea to flourish.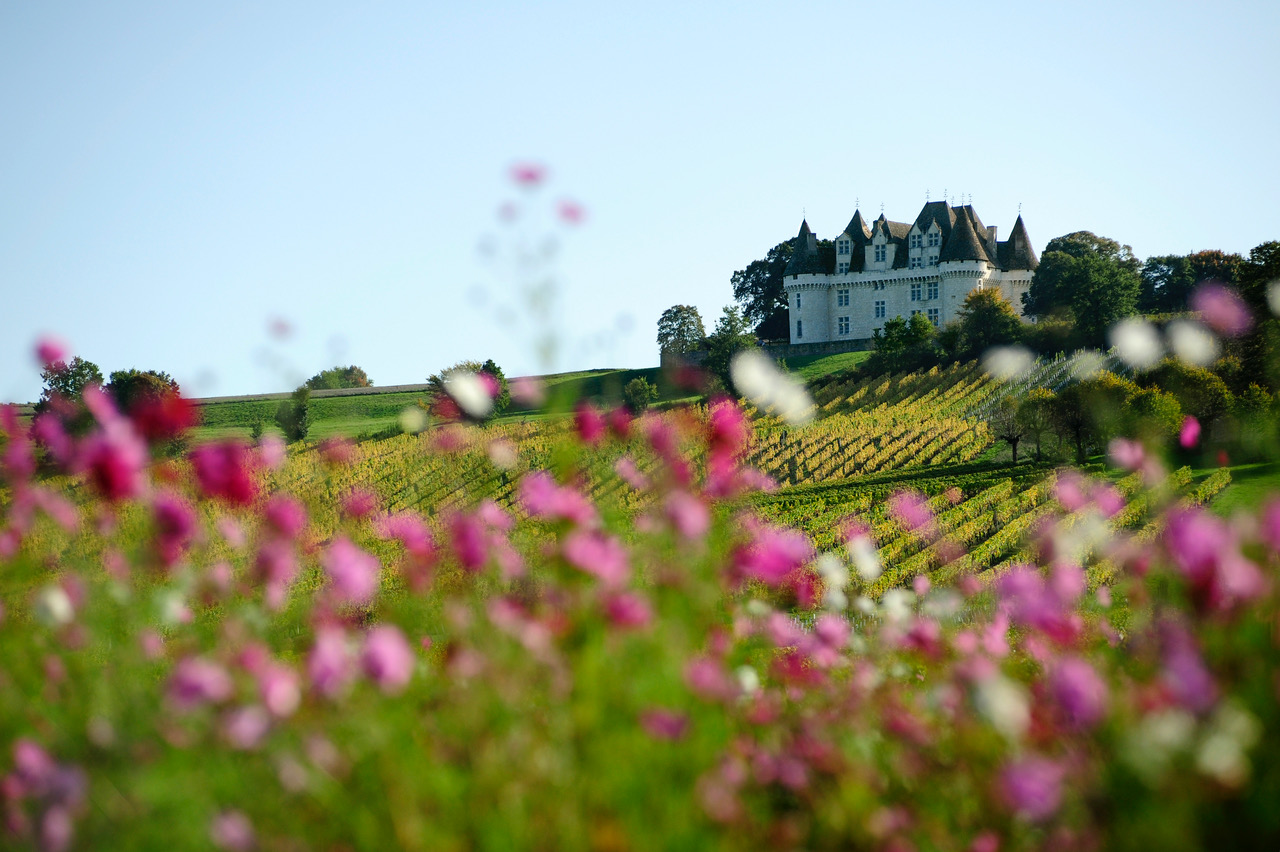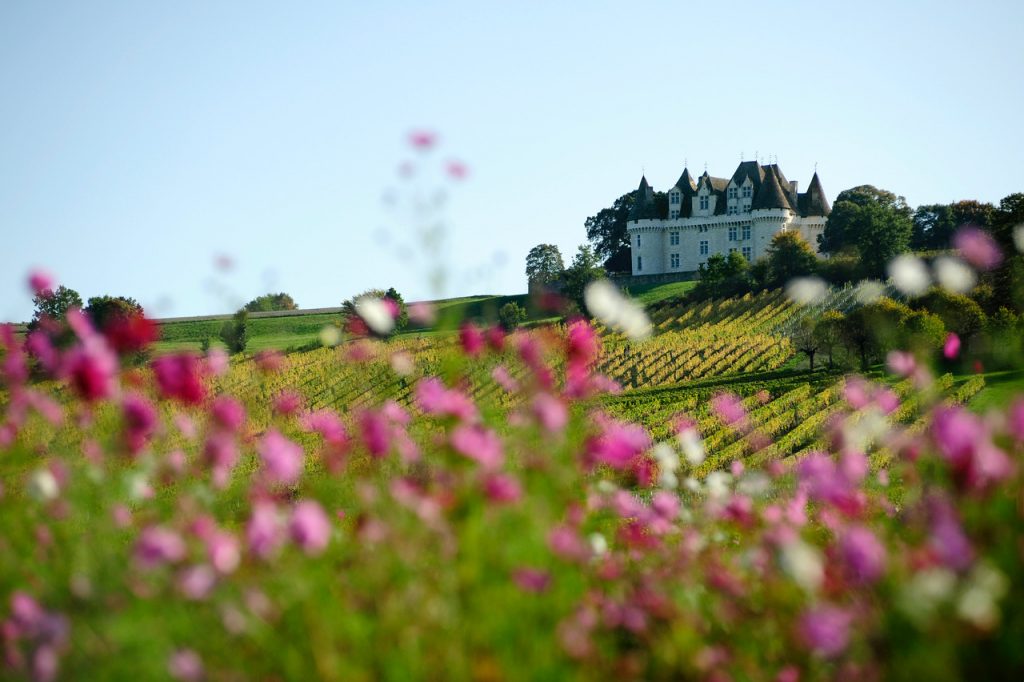 All things precious require patience to develop and prosper, and making wine similarly takes time. This family walk will create a magical moment to help visitors understand what unites the land and the men and women who look after it: quite simply life, throughout the seasons. This bucolic stroll will be guided by brand-new signage.
Outdoor events will be organised in the park in high season, allowing all present to meet the chateau's winemakers and learn about ways of protecting biodiversity.